By Brent Connelly, EAA 874578
For many of us, building and then flying our own homebuilt aircraft is one of those life-changing events that ranks up there with the birth of our children. I vividly remember sharing feelings of pride, exhilaration, and some fear with my family on that cold January morning in 2014.
The actual building began more than three years earlier with the purchase of an air compressor, one that was clearly much larger than I could argue was needed for bicycle tires. My first airplane-dedicated tool therefore marked the start of my homebuilding journey here in New Jersey.
My interest in building began during several annual visits to Oshkosh with my son, Spencer. Together we learned with our own hands about riveting and working with epoxy resin in AirVenture workshops. Soon we were sitting through forums learning about kit selection and other considerations of building a whole aircraft. Despite a lukewarm reception at home and even some snickering from some of my neighbors about my plans, I went ahead and ordered the first of six RV-12 subkits from Van's Aircraft.
While the choice of the RV-12 was one that I mulled over for many months, it's incredibly well-supported for a novice builder like me, which was important. The aircraft also met the requirements for the mission I was typically flying — mostly short local VFR outings for breakfast with the occasional longer cross-country trips up to Canada.
For someone without an engineering background, or even high school shop training, I clearly needed some training. After buying some homebuilding videos and regularly searching for content online, I spent a weekend at an EAA SportAir sheet metal course, which was a big confidence builder. Later in my build, I traveled to Lockwood Aviation and completed the service and maintenance Rotax training courses over four days.
Unlike today, there were no quick-build options for the RV-12 when I was building. The kit extensively uses blind LP4-3 pull rivets — 12,000 of them! Fortunately, with a pneumatic rivet-pulling tool they can be set as easily as using a staple gun. While deburring and priming parts was still time-consuming, Spencer and my daughter, Hillary, frequently handled the riveting. I primed every interior surface and installed optional subkits like a two-axis autopilot and lighting.
The RV-12 build was challenging, but I made steady progress, expanding from one side and eventually to both sides of our garage. EAA Chapter 643 helped with expert advice, encouragement, and even by occasionally lending me tools. Van's company support was excellent, especially by e-mail — and RV experts on the Van's Air Force website eagerly provided even quicker responses. I managed to complete most of the aircraft at home and moved it to a hangar at Sky Manor Airport, New Jersey, in a little more than two and a half years, logging about 1,300 total build hours by the DAR visit.
After my first flight, I flew N913BC for more than a year before finally settling on a paint design and colors, with the help of Scheme Designers, and locating a paint shop, Lancaster Aero at Smoketown Airport, Pennsylvania. Like many builders, I had lots of ideas in my head, but once I got serious with specific layouts it became very difficult to make up my mind. In the end, my wife, Christine, gets the credit for insisting that I not settle for a generic paint scheme. I get a lot of questions about the origin of the design, which has a classic Canadian maple leaf on the vertical stabilizer with United States patriotic red, white, and blue stars and stripes accents. Having grown up in Canada but naturalizing and raising our family in the United States for 20 years now, I wanted a look that celebrated my background without just painting flags on the aircraft. It certainly seems at home here in the northeast.
Since my first flight in 2014, I am averaging about 100 hours each year with regular trips to Oshkosh, family visits to Canada, and various other adventures from Maine to the Carolinas. One of my most satisfying trips was taking the plane to First Flight Airport at Kitty Hawk. Eventually I hope to fly it from coast to coast. I have met so many great people associated with experimental aviation, many with RV-12s, with whom we regularly fly. N913BC has also begun to fly Young Eagles, which is particularly rewarding.
While I was already proud of my build, the recognition at AirVenture 2016 with a Light Plane Silver Lindy was both surprising and humbling as I truly consider myself an EAA neophyte.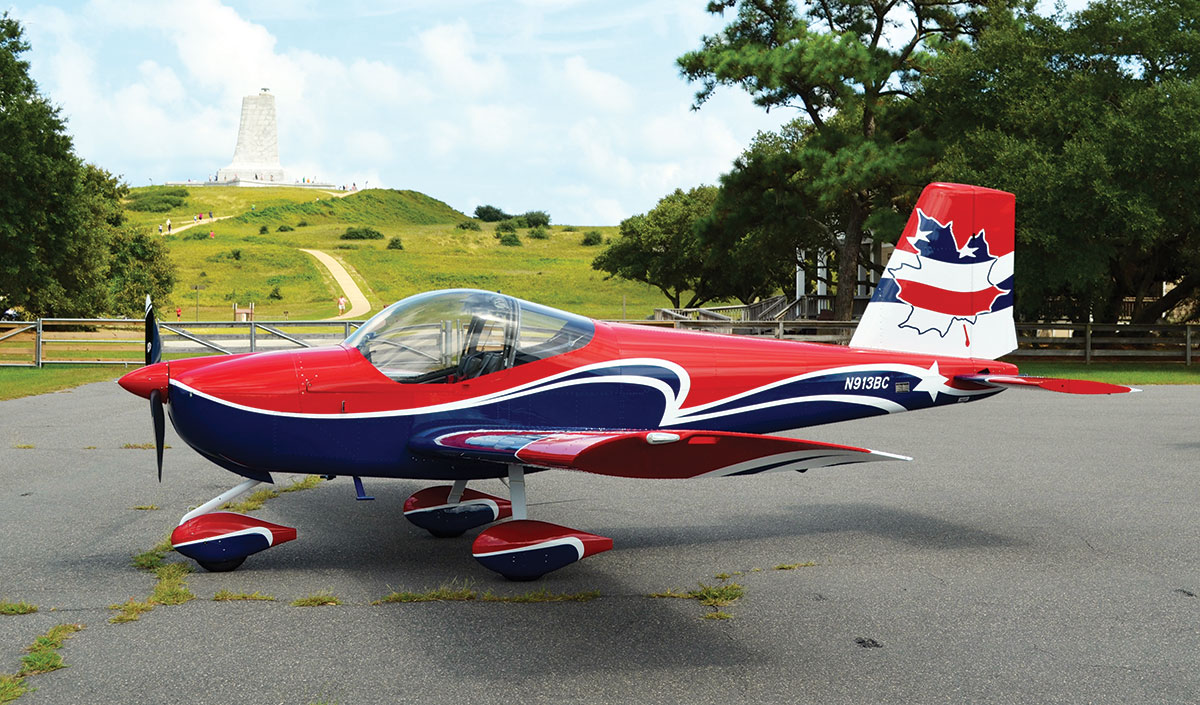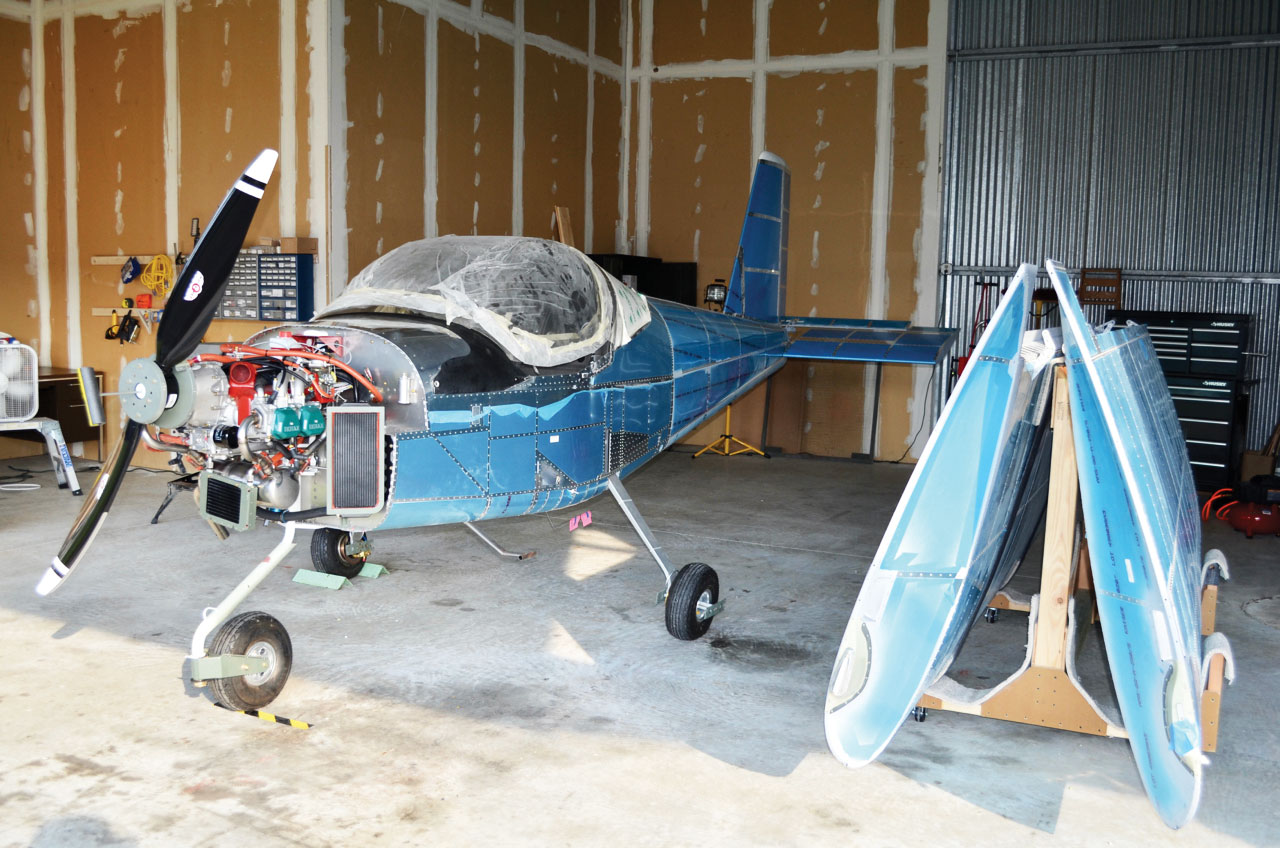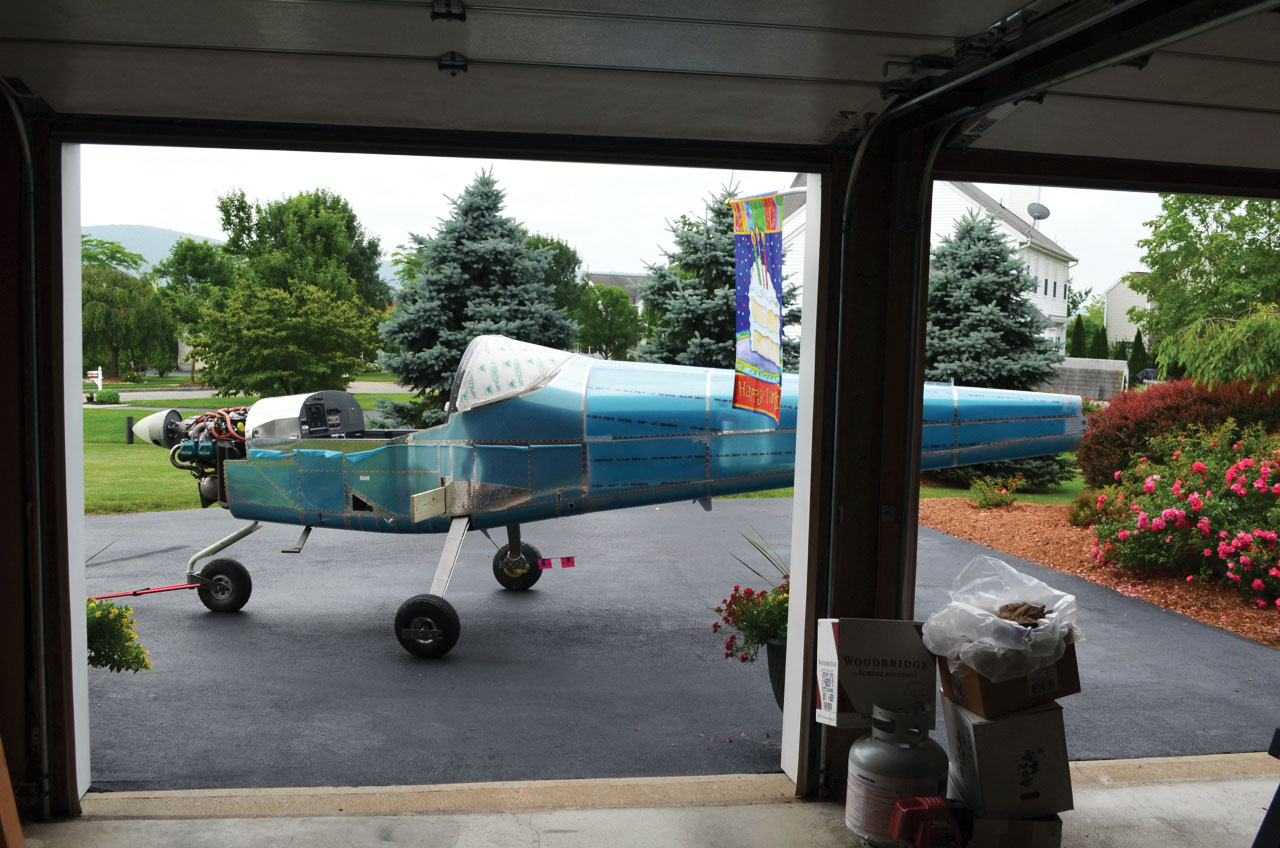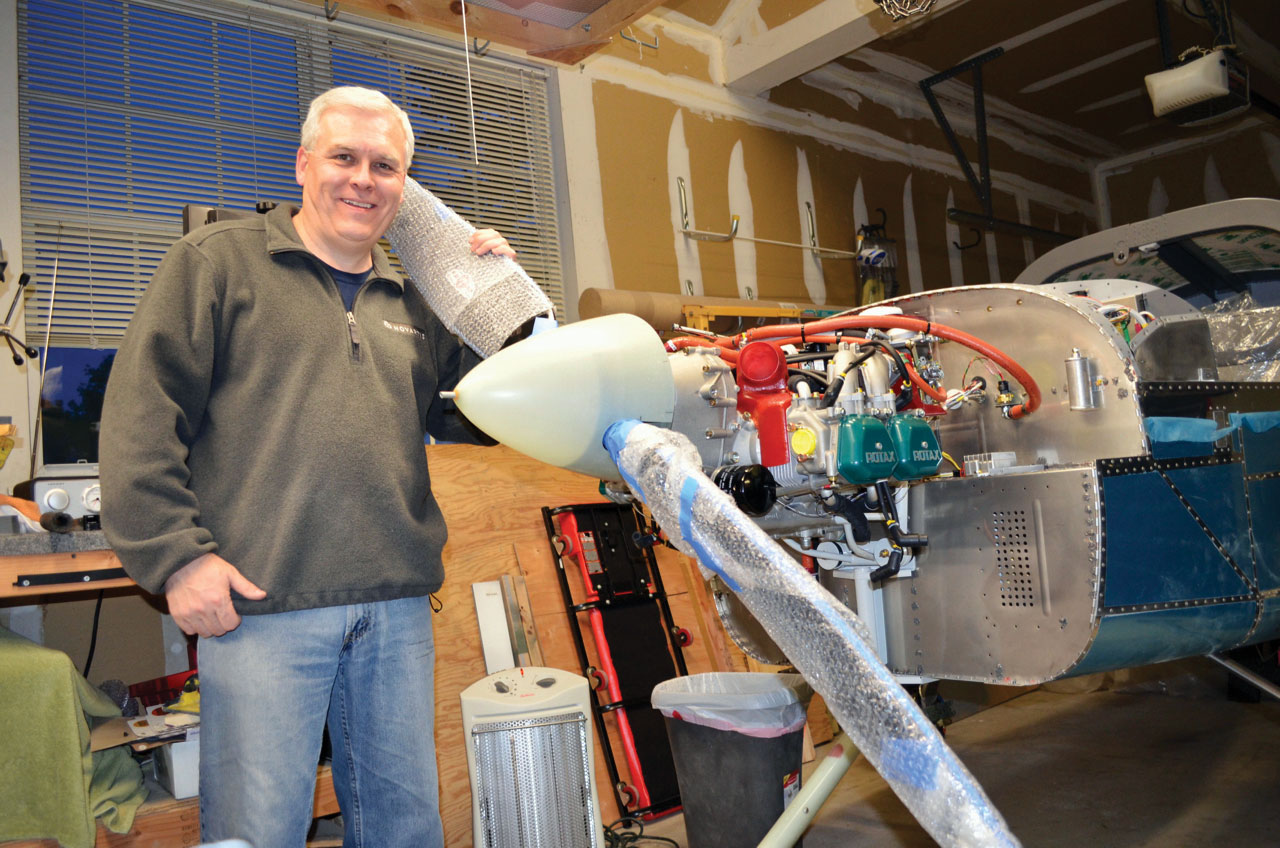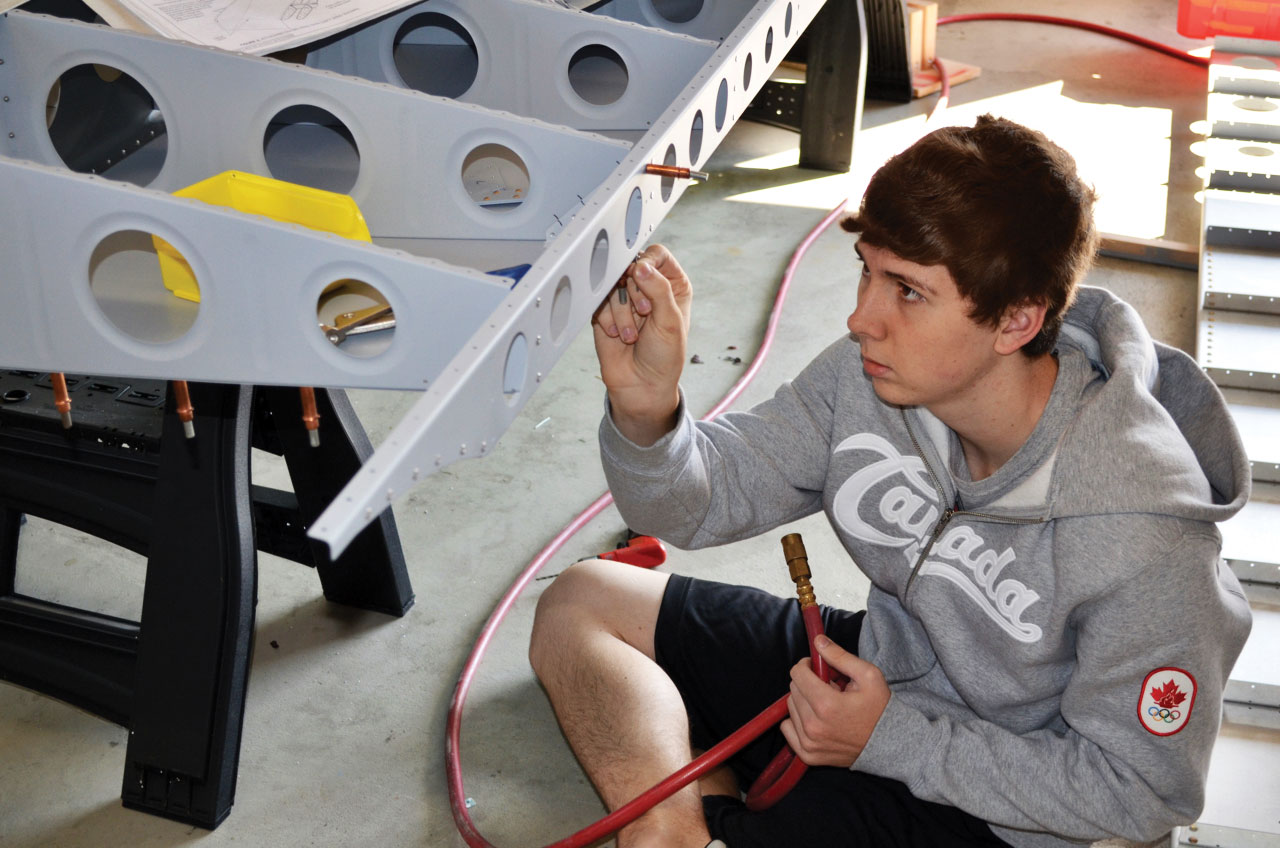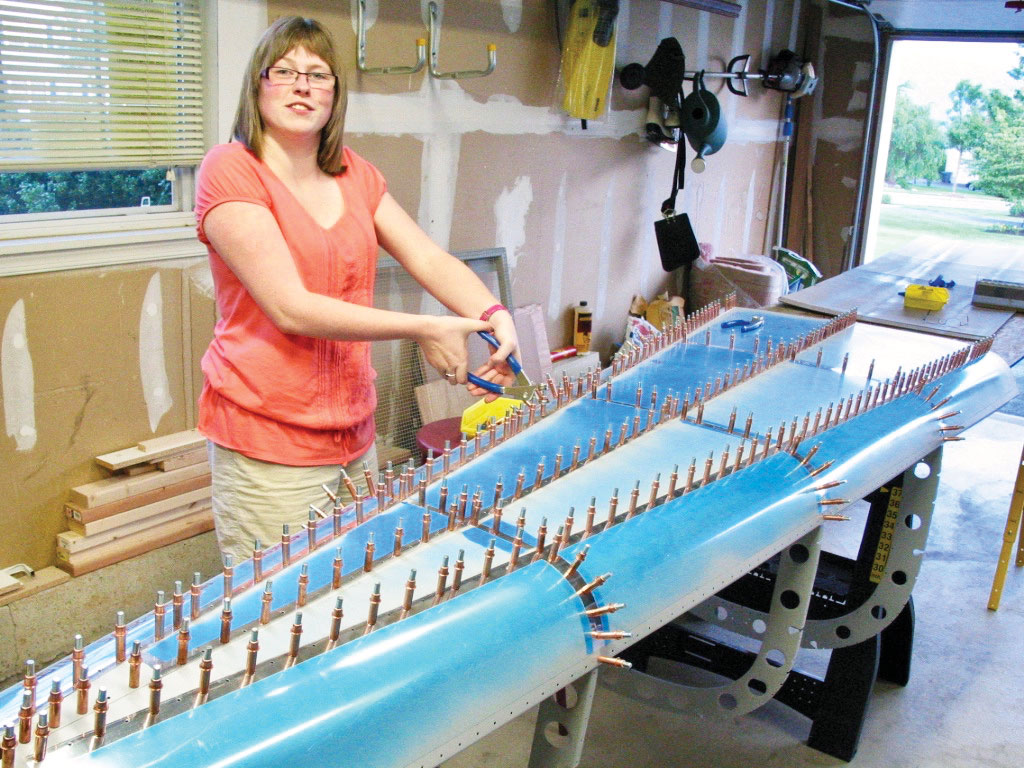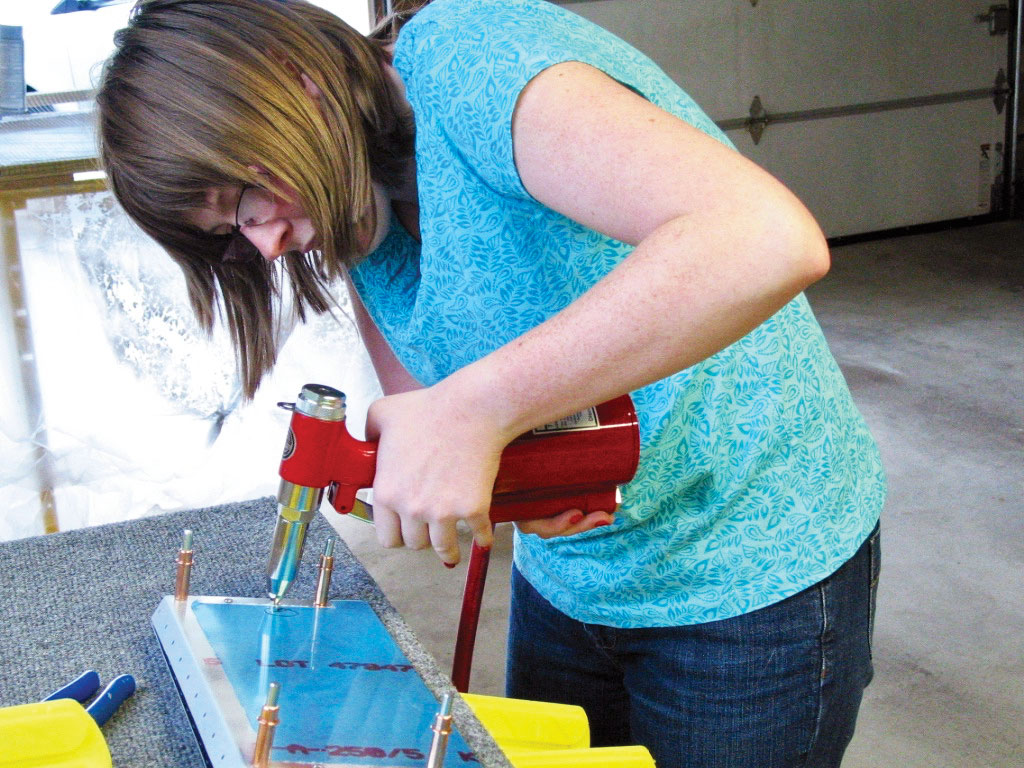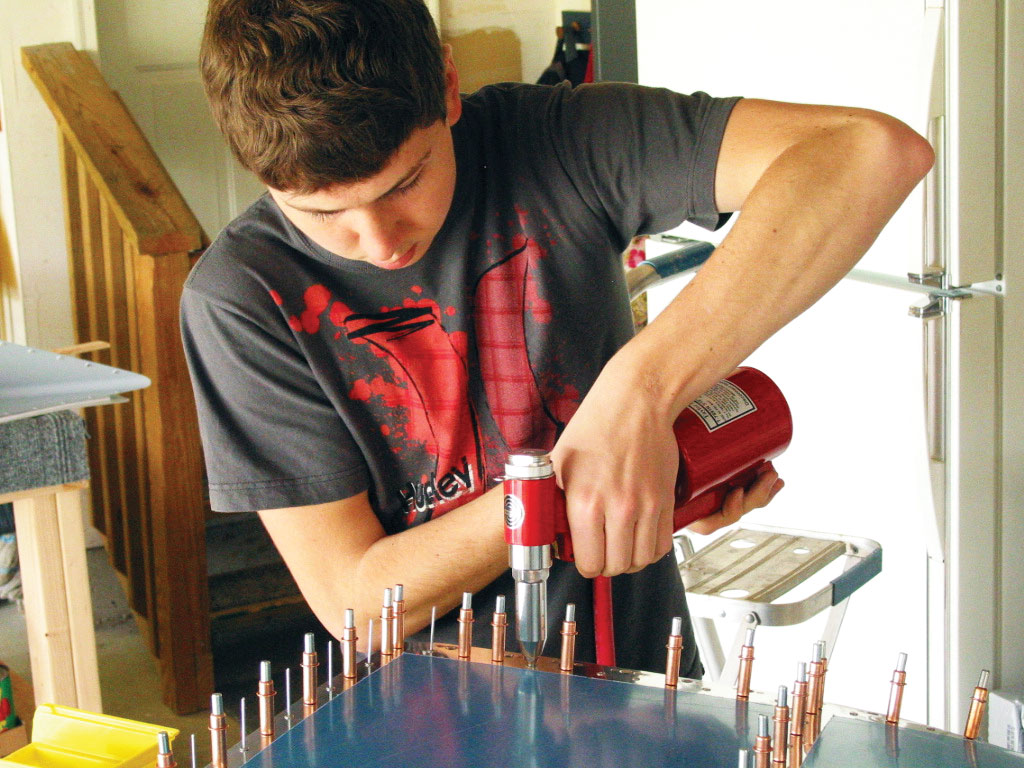 Share your craftsmanship with EAA Sport Aviation readers worldwide! Send us a photo and description of your project and we'll consider using it in the "What Our Members are Building/Restoring" of the magazine. Please include your name, address, and EAA number.
Post Comments
comments